WordPress MailPoet 3
WordPress
MailPoet > Settings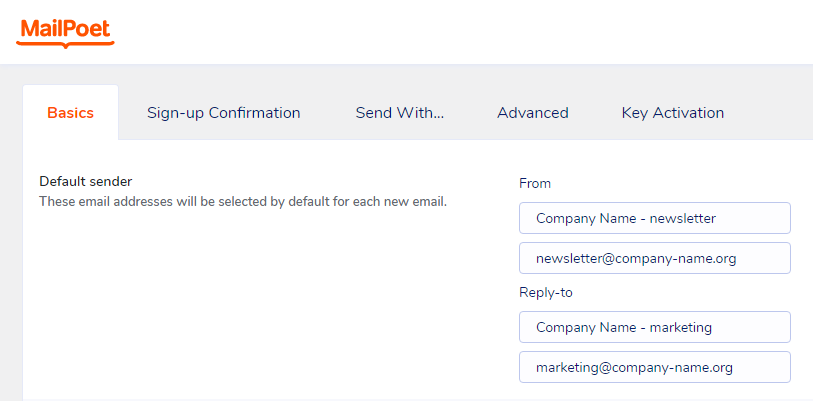 Basics > Default sender
(fill the form with your company's data)
From:
Company Name - newsletter (description)
newsletter@company-name.org (email address)

Reply-to
Company Name - marketing (description)
marketing@company-name.org (email address)
[Save settings]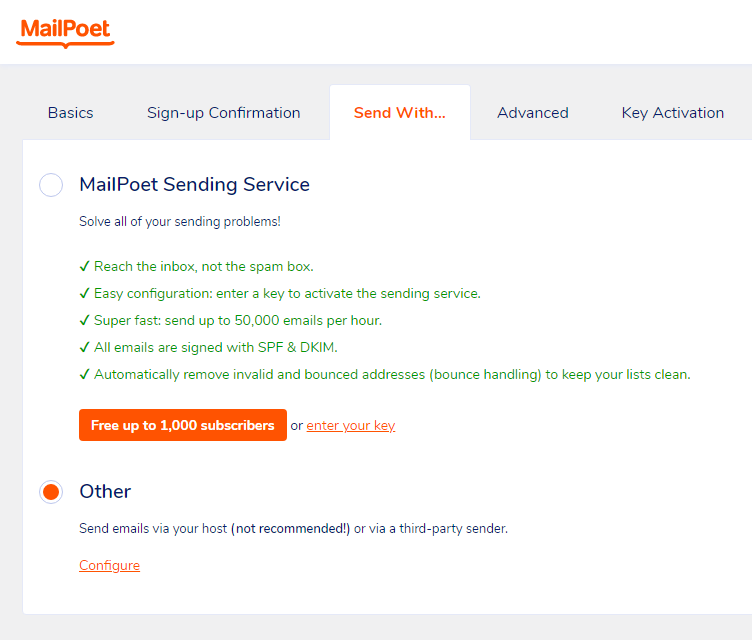 Send With…
[x] Other

Send emails via your host (not recommended!)
or via a third-party sender.

[Configure]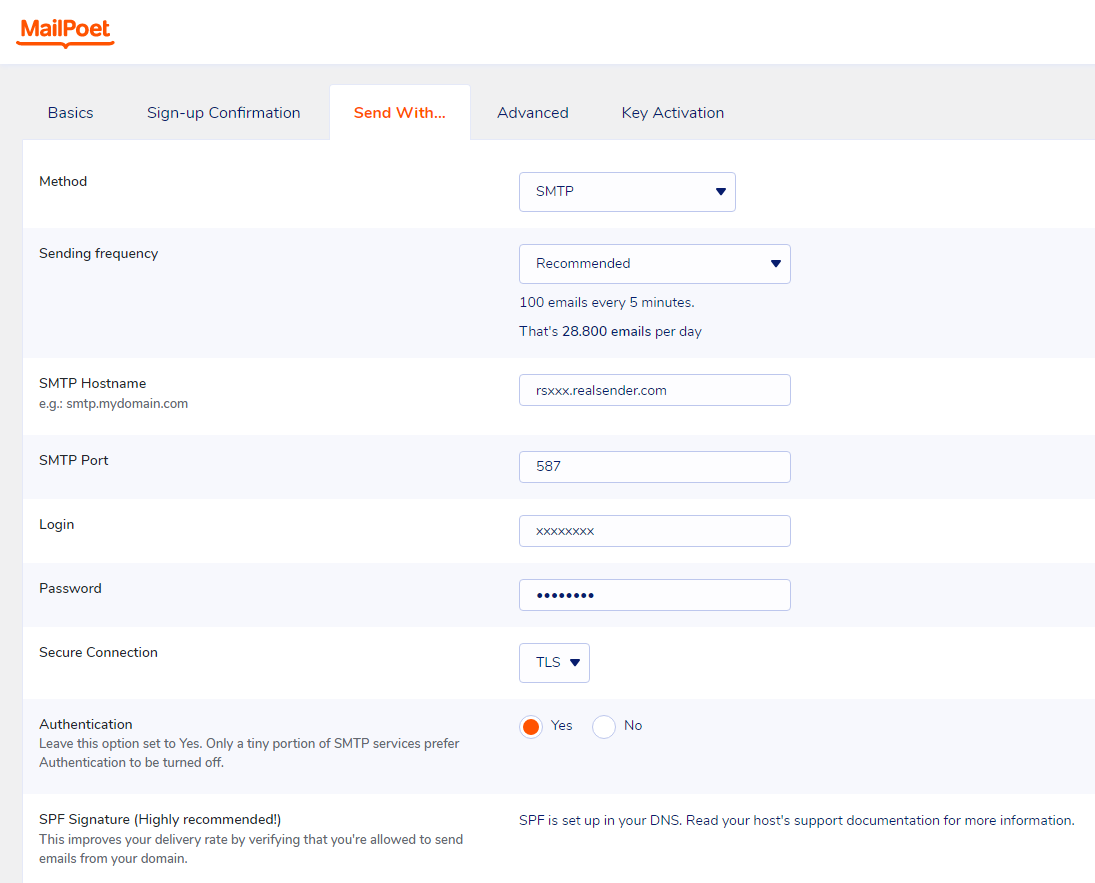 Send With…
Method: SMTP

Sending frequency: Recommended
(100 emails every 5 minutes. That's 28.800 emails per day)

SMTP Hostname: rsxxx.realsender.com

SMTP Port: 587

Login: (the one we sent you)

Password: (the one we sent you)

Secure connection: TLS

Authentication: [x] Yes
[Save settings]
---
For Premium features and support, on the Mailpoet pricing page
choose the "I just want the Premium with no sending" option.
In this way you can continue to use RealSender,
combining it with a dedicated email address to receive the bounces.
---
The "Bounce Handler Mailpoet" plugin will also have to be installed.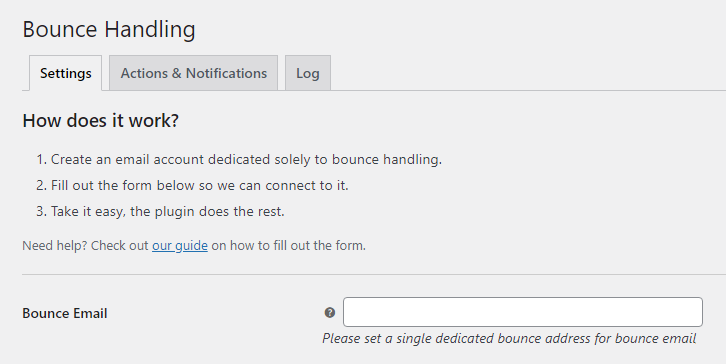 Bounce Handling
Bounce Email:
Please set a single dedicated bounce address for bounce email

please contact our support team to get the mailbox to receive the bounced messages